Free spirits with an obsession to travel
Welcome To Total Camping Ireland!
Hi there, my name is Colin, and I am a Scottish guy living in Ireland who has been camping for over 25 years! My parents bought my first tent when I was 11 just because I was excited about sleeping in the back garden. And I was right; I was hooked after my first night in it. My best friend's parents took me on many camping trips as a kid, where I enjoyed hiking and river swimming in the nearby lochs. 
And up until I went camping trip while living in Chile a few years back, I wasn't really into camping gear and stuck to a few essential items, focusing more on the experience. But that night, on that wild camping trip in Patagonia, I saw another group member unpack the most advanced tent I had ever seen and live with all the modern comfort I appreciate in my home, just in the wild.
They had air conditioning, he could cook delicious meals, he had a comfortable camping chair, and his dome tent only took 2 minutes to deploy, making me feel jealous and uncomfortable.
This was when I realised my 20s were behind me, and I wouldn't mind having more comfort while enjoying the outdoors.
Since then, I have started renting Campervans for long trips and getting more into camping gear and tents. And on this site, I will share my learnings with you.
The history of Total Camping Ireland
Total Camping Ireland first went online in 2011 as Ireland's first independent Camping website. The site was the brainchild of Dave and Kat Lonergan, both avid campers and owners of some cool VW Campervans.
As they said in their original about us page
Welcome to TotalCampingIreland, your one-stop guide to all things camping related in the Emerald Isle. The idea behind this site is to give the campers of Ireland information on EVERY Campsite, Touring site, Caravan Park & field where a camper is welcome. We also provide a Camper Forum that lets you, the campers of Ireland, discuss your favourite spots ……. trips, hints & anything else you need to get off your chest.
For Park Owners, we provide a simple login area where you can tell us what is happening in your business.
We are an independent camping website focused on camping and campsites of all types across Ireland. As camping enthusiasts, we found it quite difficult to locate campsites in certain locations across Ireland on the internet, so we thought we could help fellow campers with the development of Total Camping Ireland – "A one-stop site for all campsites in Ireland."
We are not affiliated with any organisation, government department, or county council. We have developed this site for camping enthusiasts of all backgrounds and tastes, so if you're a wild camper, a glamper or a veteran camper, Total Camping Ireland is THE camping website to visit.
We provide a forum for our followers to share their ideas, thoughts and opinions on their experiences, so if you wish to start a thread, we'd love to hear from you.
Kind regards
Dave & Kat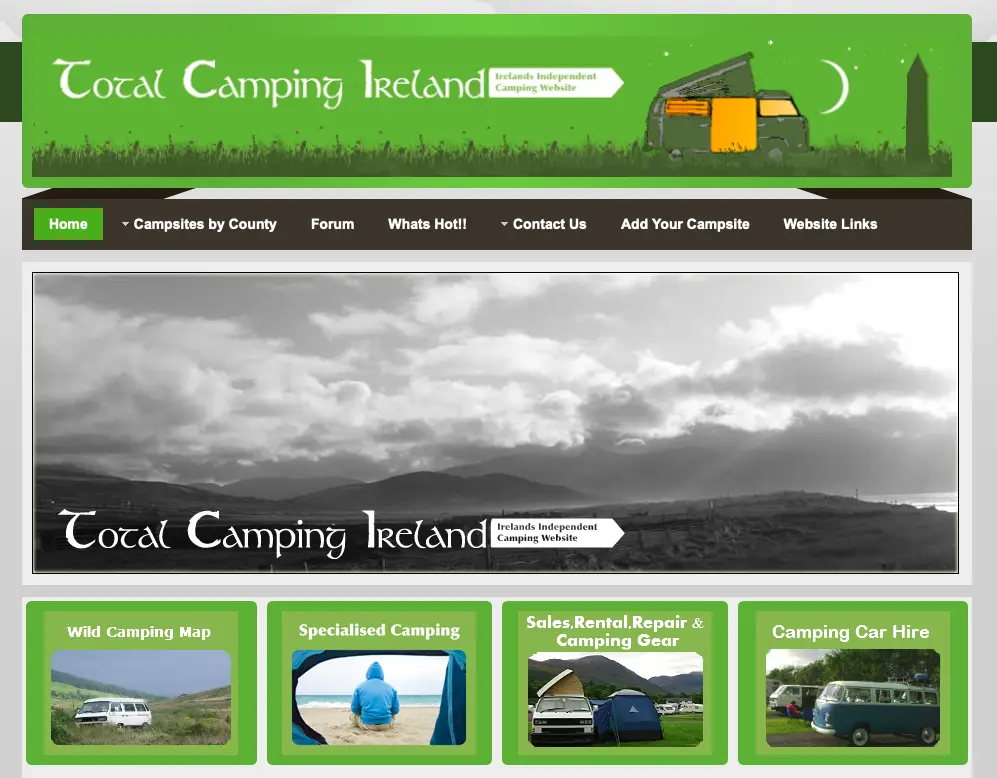 The site and their lives evolved until Dave decided to put the site up for sale in 2017 due to family and work commitments.
This is where I bought the site and started to develop the site. Since then, I've updated the site 3 times (including the latest in 2023) to enhance the site and its usefulness for those looking to go camping in Ireland. The updates have reflected feedback from those who use the site and my personal experiences, especially having kids and all the fun they add when camping.
My mission on this site is to help you camp in greater comfort and more responsibly.
How I create content
I have planned and edited all the content on this site to ensure we meet the highest quality standards. I use freelance writers and local contributors to help me put articles together. Still, nothing is put online without a green light from me, the chief editor. This ensures all information we publish is accurate, and you can trust it to make trips and purchase decisions.
We try to get our hands on the items mentioned in this blog to get real-life experience, but it is not always possible, so we rely on extensive online feedback from real customers.
I also spend a lot of time in my local stores and talk to their staff to get to know all the items that come out and which may interest you.
All in all, I want this site to be a place you can trust that is not rigged by brand sponsorship, so you can use our information to make the best decisions for yourself when planning your trips.
Is all this sustainable?
Another concern is to ensure I always leave a spot as clean as I found it. To reduce the carbon footprint of camping, there are two things we focus on:
1 – Reduced renewal rate
Producing camping items does pollute. Tents, Furniture, and Campervan items all take energy to make; consequently, if you buy less often, you pollute less. So if I help you pick items that will last you longer, you will save money and help preserve our beautiful landscapes. It's a win-win situation.
2 – Renewable, non-polluting material usage
Once again, we don't live in a perfect world. Still, suppose we recommend some of the items use recyclable materials. In that case, we will give them some brownie points so that when the time comes, and you have to change them, the impact on the planet will be minimal.
By following these two principles, I aim to reduce the carbon and pollution footprint of those who enjoy spending time in the wild at my level. If you want to help with this, check the items we recommend out and use those :-).
What's in it for you?
So why should you read Total Camping Ireland? You would want to check us out because you want to improve your camping experience responsibly dramatically.
If you resonate with the following statements, you will enjoy the content you find on this site:
When you return to your tent or Campervan after hiking, you want a homey relaxing feeling.
You want to feel comfortable enough to focus on moments and people you are sharing them with over the technicalities of camping.
You want gear advice based on customer experience and not commercial sales pages.
You are environmentally conscious and want to give your children a shot at having the same experiences you are having by protecting nature.
If you are on board with this, I look forward to having you read our guides and tests. You can start planning your trip by clicking here.
Colin Manson
Owner & Editor at Total Camping Ireland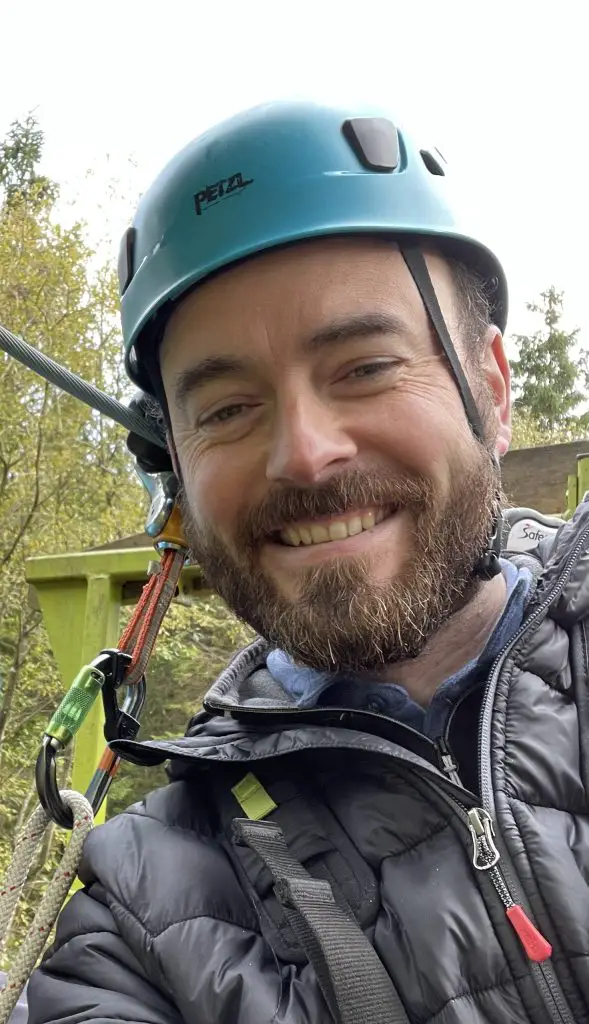 Join us online!
A few of our favorite photos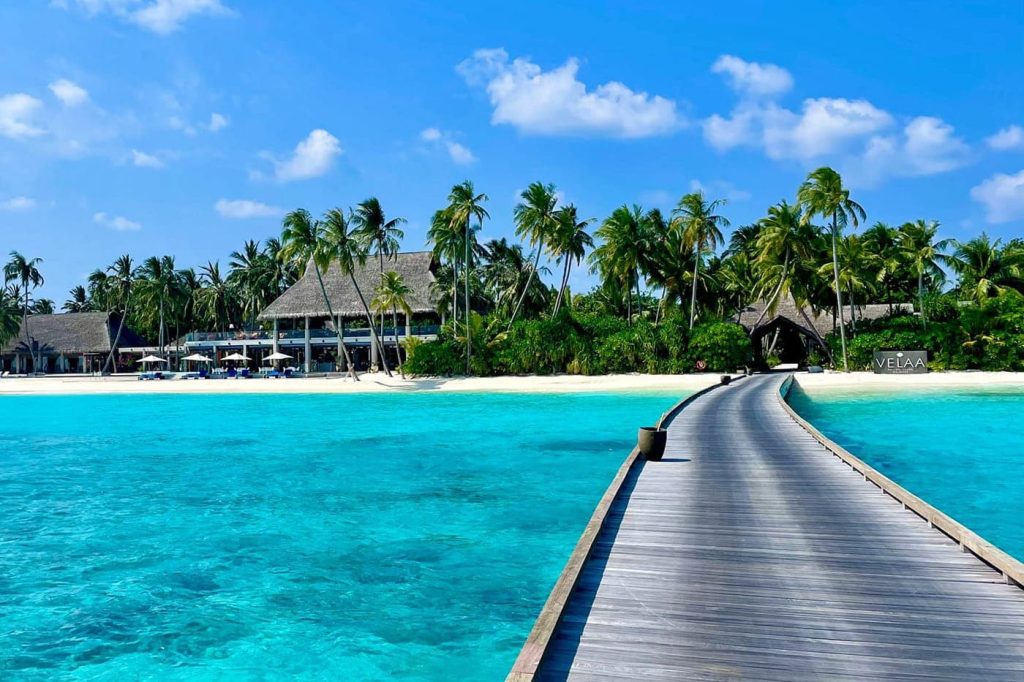 Have questions or travel advice to share?