Welcome to Total Camping Ireland
Explore Irelands Campsites, Wild Camping, Glamping & Camper Vanning
Welcome to Total Camping Ireland, the independent home of camping, Motorhome and caravaning in Ireland. Here you'll find information about campsites, caravan parks and legal stopovers for motorhomes.
Going camping on the Emerald Isle guarantees you a holiday you'll remember.
Ireland and Northern Ireland comprise an Island of incredible natural beauty, heritage and culture. We are blessed with some of the world's most stunning natural scenery. The Giant's Causeway in Antrim, the Cliffs of Moher in Clare, the Dingle Peninsula, the Ring of Kerry, the Burren, the River Shannon, the Wicklow Mountains and plenty more. The Emerald Isle boasts some genuinely spectacular spots to pitch your tent from Donegal to Cork and Galway to Dublin.
Whether it's luxury glamping accommodation or good old-fashioned tents and caravans, find your perfect place to camp in Ireland today on Total Camping Ireland. With our lush green landscapes, impressive mountains and stunning coastlines (with myths and legends at every turn), Ireland and Northern Ireland have a million stories to tell.
Discover Ireland's top locations for camping and plan an amazing trip.
Featured Articles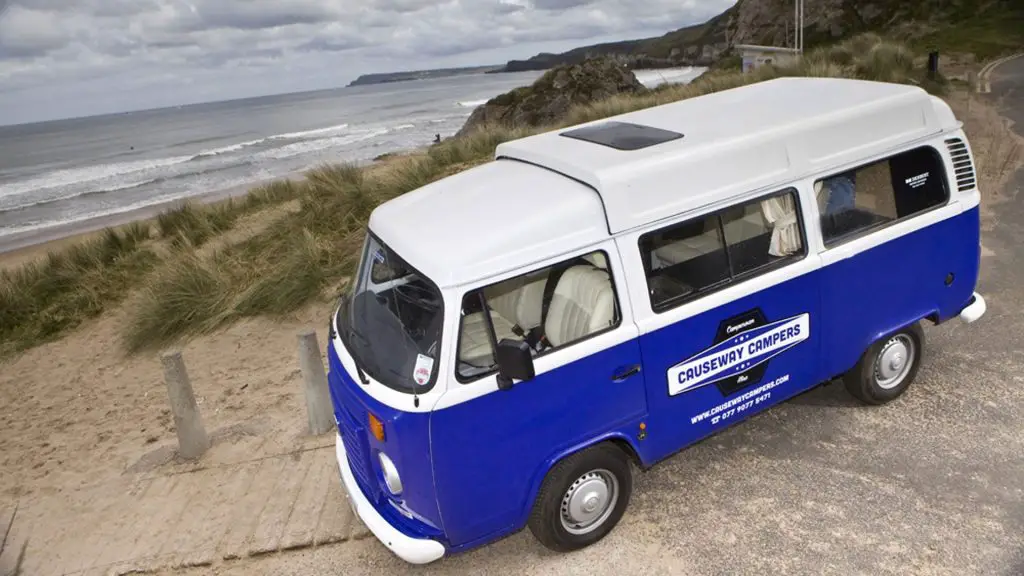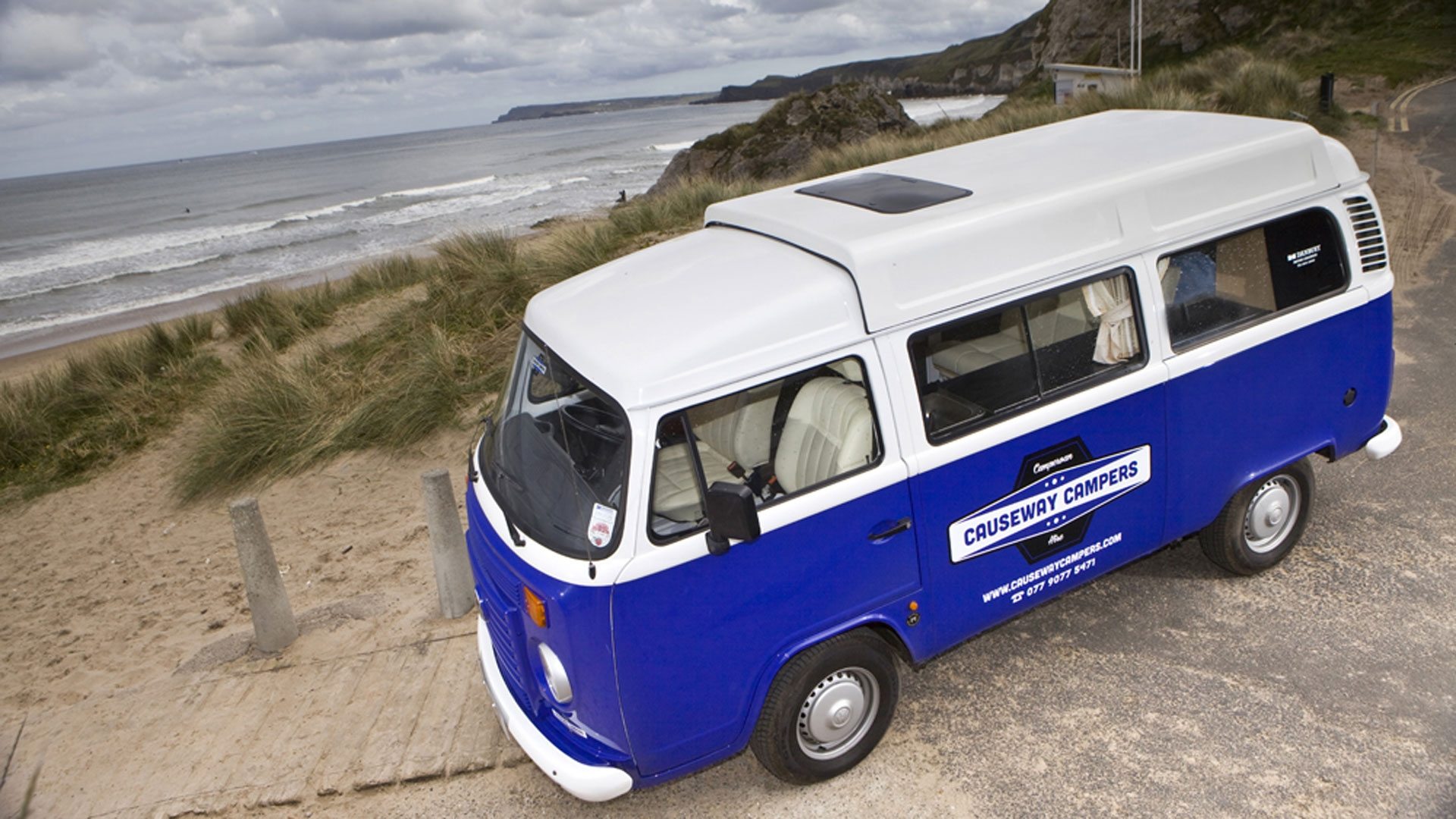 Find A Place to Pick Up Your Perfect Campervan Find By Province Ulster Abbey Caravans & Leisure 285-291 Shore Rd, Newtownabbey …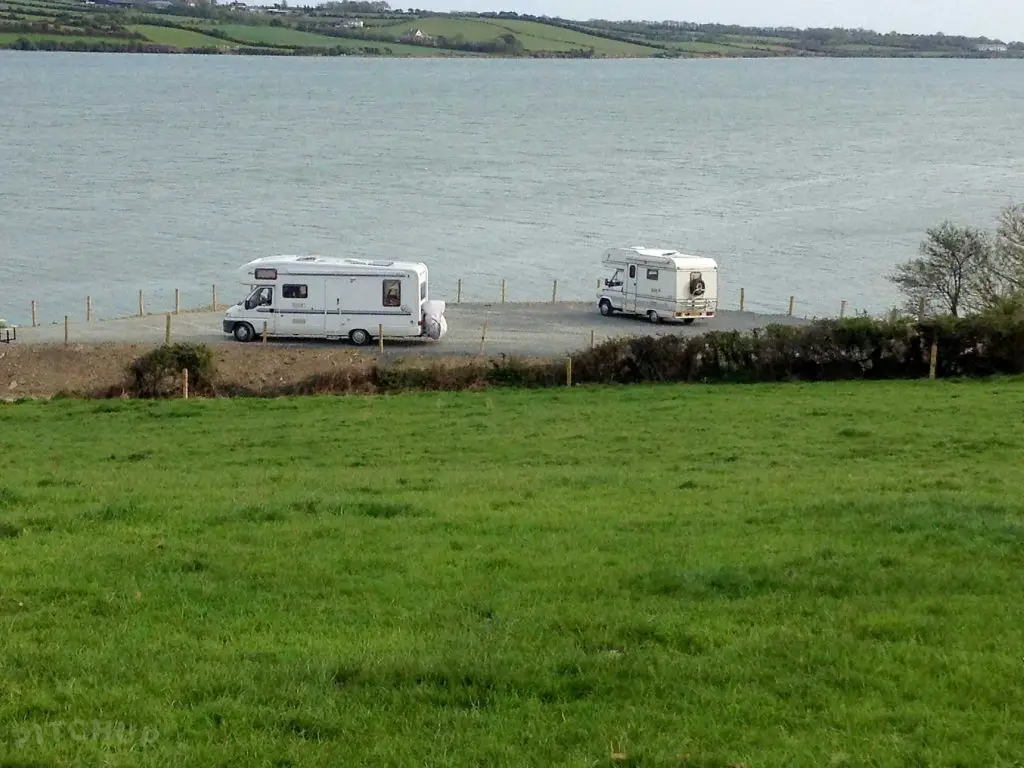 Check Out Our Map Of Legal Stopovers and Aire de Services in Ireland Wild Motorhoming In Ireland All You Need To …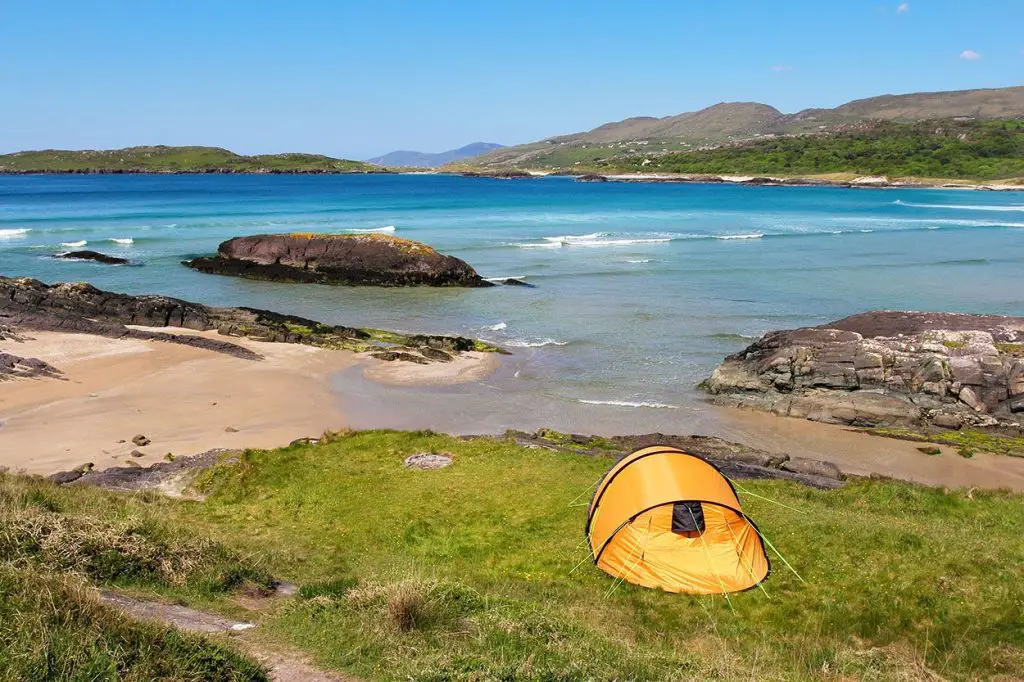 Check Out Our Map Of Wild Camping Spots, Along With Everything You Need To Go Wild Camping In Ireland Wild Camping …
Camping In Ireland
Find Amazing Glamping Spots in Ireland
Portsalon Luxury Camping, Donegal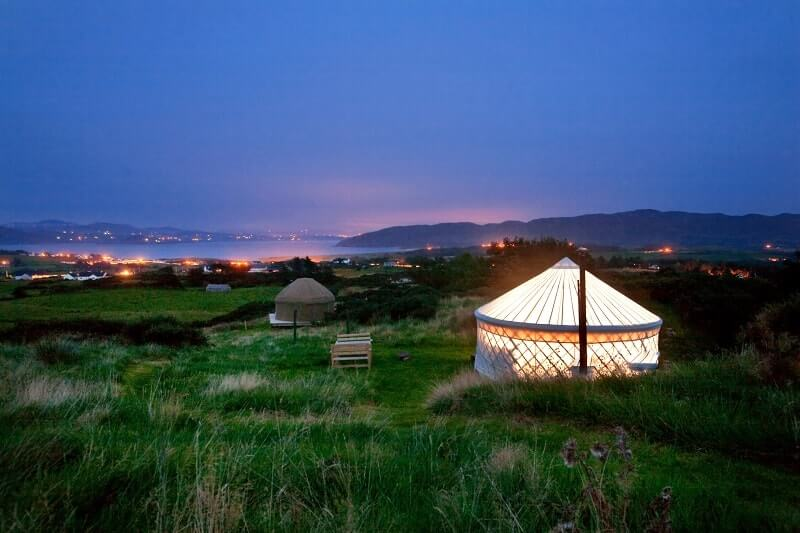 Enjoy the stunning Fanad Peninsula view while relaxing in a hammock at Portsalon Luxury Camping, a boutique campsite on a hillside overlooking Lough Swilly. Enjoy the luxuries of your king-size bed and warmth from the wood-burning stove.
If you rent a bike from the campsite, you can take a trip to Portsalon for a good meal or purchase some fresh ingredients to try barbecuing on-site.
Wild Atlantic Camp, Donegal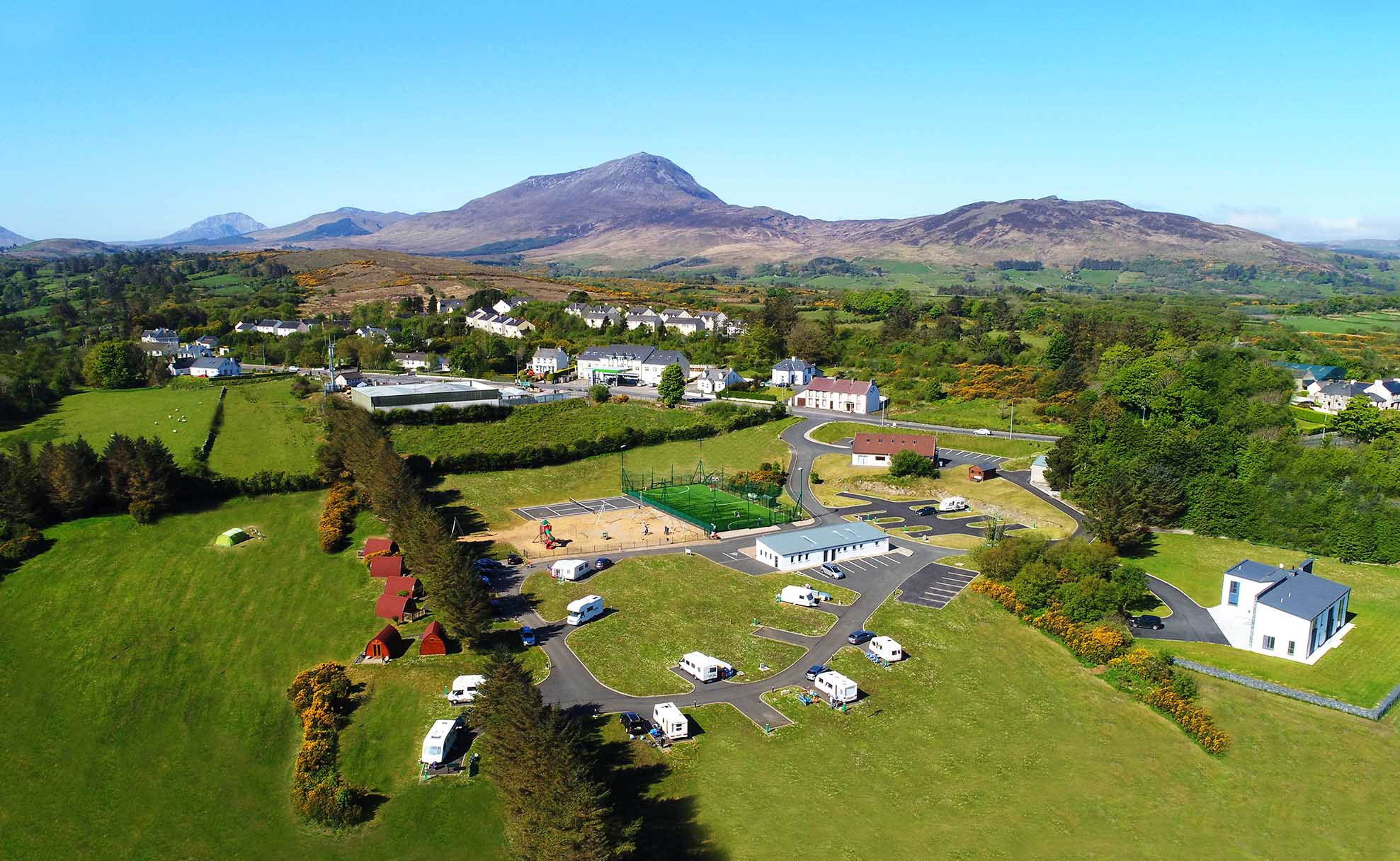 Travellers can visit the pristine outdoors of Donegal to experience the beautiful hikes nearby Wild Atlantic way Camp. Make your stay more comfortable in one of their heated pods or bell tents or bring your camping gear for a true nature experience. There are numerous attractions nearby, like Glenveagh National Park and Ards Forest Park; this is an ideal place to start exploring.
Glamping at The Grove, Kerry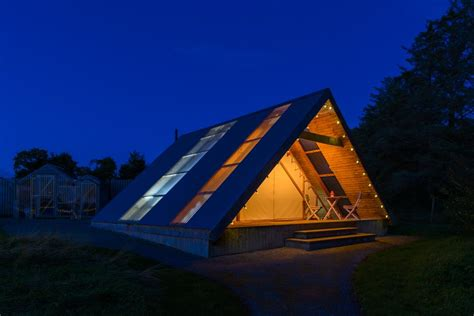 For the ultimate romantic experience, take your partner to The Grove. Relax on the heated patio while cooking a meal in the private outdoor kitchen, then curl up in a plush double bed – exclusively for couples!
Top of the Rock Pod Páirc, Cork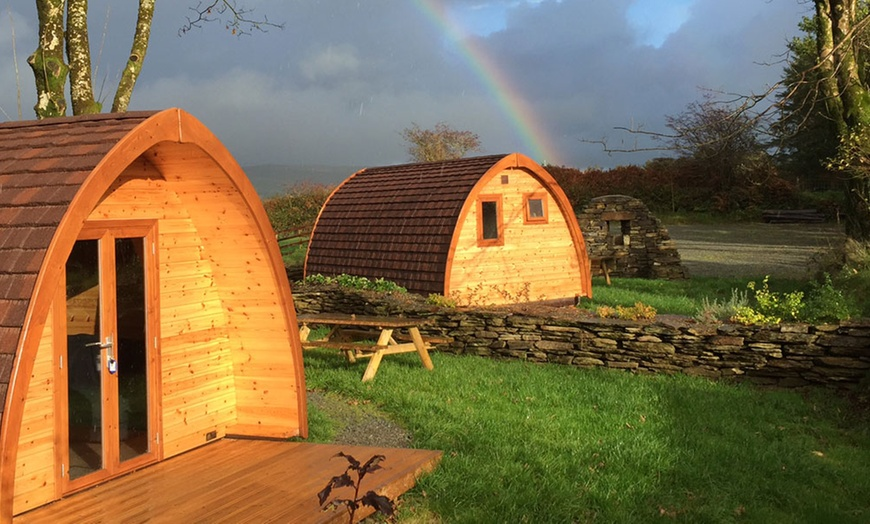 Experience the stunning vistas of West Cork from Top of the Rock Pod Páirc in Drimoleague. You will be amazed at some of the best walking trails in The Rebel County, with the 11km Castle Donovan Loop being a portion of the larger Sheep's Head Way trail. After you're done, reward yourself with one of the seven luxurious pods around the site.
Chléire Haven, Cork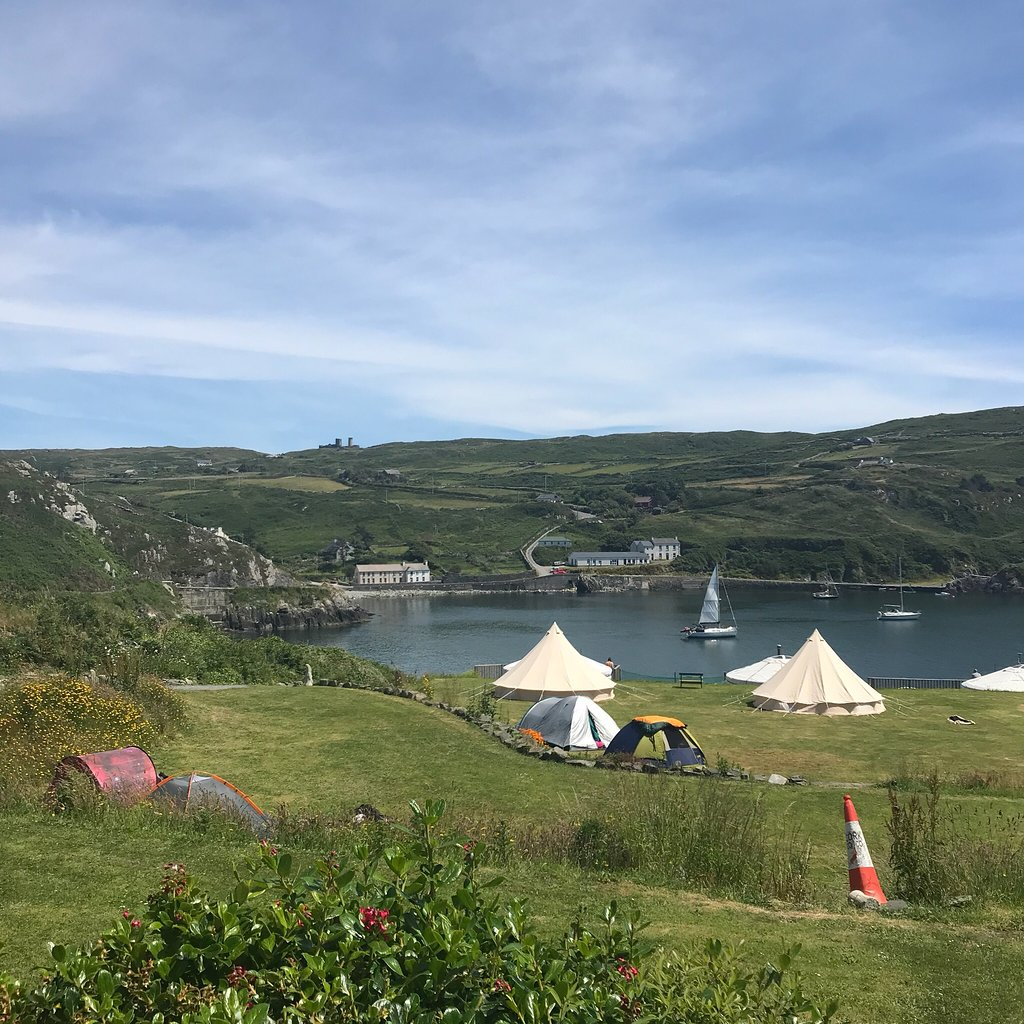 Embark on the voyage from Baltimore to Cape Clear Isle and relax at Chléire Haven. Take up residence in a bell tent or enlist a tepee for a few days out on the coast of Cork. This islet escape is well-supplied with two pubs, an eatery, and an artisanal store. Discern flocks of seabirds from Cape Clear Bird Observatory as well as potential sightings of whales, sunfish, and leatherback turtles if your luck is good.
Aran Islands Camping and Glamping, Galway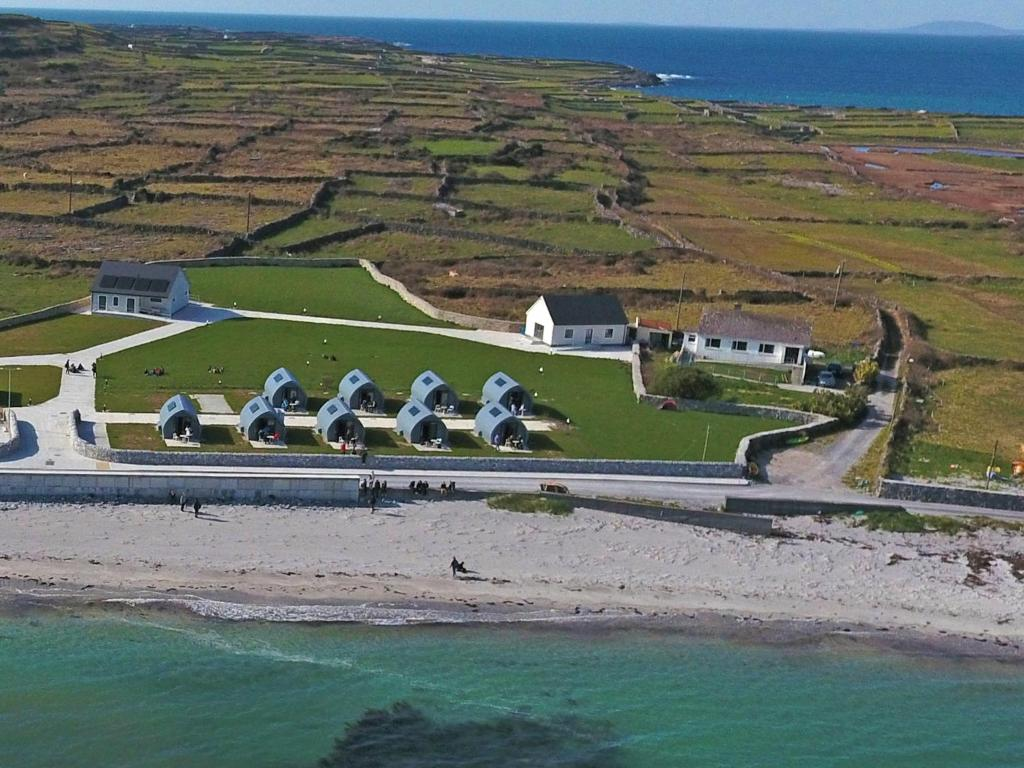 Recall the fond memories of summer holidays spent in the Gaeltacht and take a trip to Aran Islands Camping on Inis Mór. Admire the stunning landscape as you hike toward Dún Aonghasa, the iconic clifftop stone fort of Ireland, and enjoy a cozy night inside one of the island's glamping cabins which echo ancient stone huts. The spectacular camping experience in Galway is not to be missed.
Willowbrook Glamping and Hideaways, Roscommon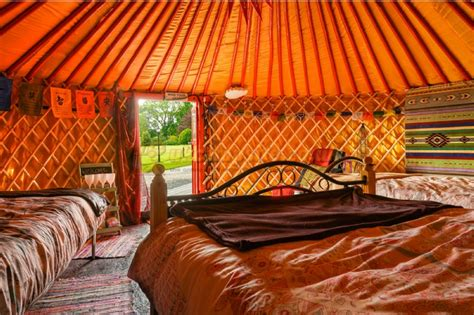 Visit Willowbrook Glamping and Hideaways in rural Roscommon to stay in the unique Yurt Cobain, or one of the other quirkily named yurts such as Yurty Ahern. Treat yourself to a relaxing getaway with a private hot tub for soaking!
Get back to nature in an eco-friendly hideaway
Rock Farm Slane, Meath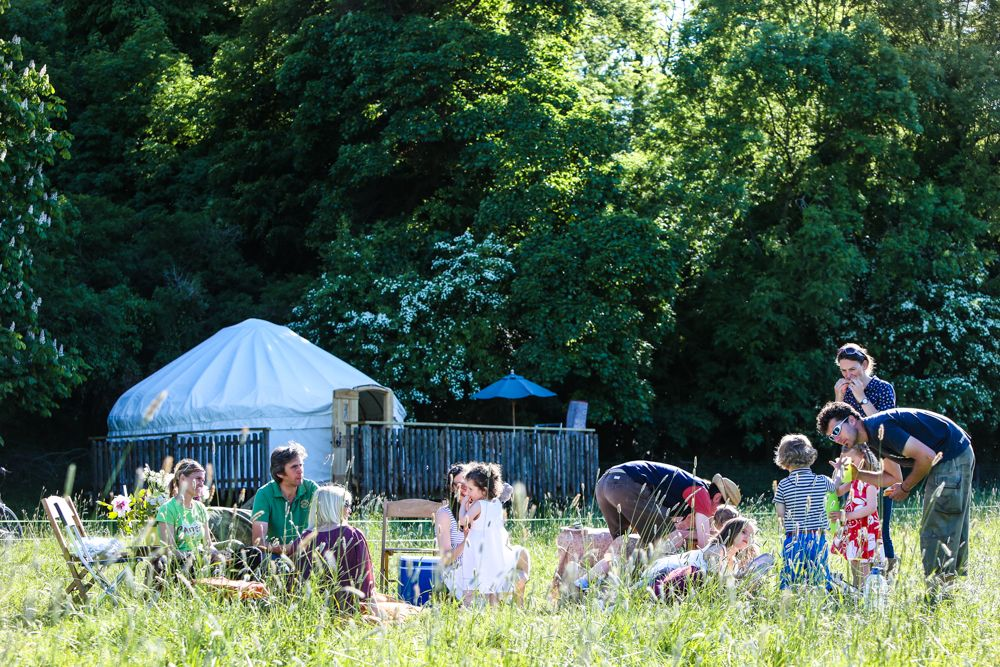 At Rock Farm Slane you can take some time to reconnect with nature. Located on a working farm near the banks of the River Boyne, you can choose to rent an electric bike and explore the Boyne Valley or take a trip in a traditional currach along Ireland's oldest canal with Boyne Boats.
From herons and egrets to cormorants, the parkland is a Special Area of Conservation teeming with wildlife. Wake up to the sight of hares hopping through lush meadows and meander down enchanting wooded paths. End the day with a stay in a cosy shepherd's hut.
Nire Valley Eco Camp, Waterford
Book a stay at the Nire Valley Eco Camp in Waterford, where each of its wood cabins provide a peaceful retreat with a scenic view. Unplug and immerse yourself in the natural wonders of Ireland as you hike through the Comeragh Mountains or cycle along the Waterford Greenway and take in the stunning views.
Clifden Eco Camping and Caravanning Park, Galway
Escape to Clifden Eco Camping and Caravanning Park in Galway for a getaway. Admire the beautiful panoramic seascape views from the private beach, where you might spot bottlenose dolphins swimming nearby.
In order to promote sustainability, disposable barbecues and single-use water bottles are not allowed at the first climate-neutral campground in Ireland. Come enjoy the stunning coastal views of Connemara while camping in a green way.
Purecamping, Clare
A heavenly setting on the Loop Head Peninsula, Purecamping is a quintessential place to relax. Start your day with the bucolic tunes of country living and look for tranquility in the enchanted woodland or arrange an invigorating time in the rudimentary wooden barrel sauna. Visit nearby Kilkee and have an unforgettable experience on the Kilkee Cliffs. If the Irish summer fails to perform its job, devise a journey to Kilkee Waterworld and dip in the swimming pool.
Have a ball on a fun family trip
Lough Key Caravan and Camping Park, Roscommon
Head to Lough Key for an unforgettable camping experience with your loved ones! Take a tour of Ireland's first tree canopy walkway in Lough Key Forest and Activity Park, or explore the islands of Lough Key via a hired rowing boat. Afterwards, relax in the peaceful woodland park before pitching your tent or settling into your caravan for the night.
Hidden Valley Holiday Park, Wicklow
The Hidden Valley Holiday Park is a great family vacation spot in Rathdrum with numerous amusing activities. Decide between canoeing, rock ascending, bungee bouncing trampolines, laser tag, bingo and bumper boats. A brisk walk from all the amusements stands hanging lodges fit for any sized family or pick a placement near the lake in the caravan and outdoor camping park. Please the children with a trip to Clara Lara Fun Park for a day of aquatic escapades.
Dunmore East Holiday Resort, Waterford
Pack your bags and make your way to The Déise for an unforgettable weekend at Dunmore East Holiday Resort. Enjoy the tranquility of the Woodland Trail or experience thrills like never before on the Wipeout course at Dunmore East Adventure Centre's aquapark– but make sure to reserve your spot in advance! Later, indulge in some local cuisine at one of Dunmore East's popular pubs and eateries.
Nore Valley Park, Kilkenny
Construct unforgettable memories on an extraordinary family voyage to Nore Valley Park. Take a break while the youngsters supply creatures at the pet ranch or permit them to run unreservedly in the playground. Afterward, assess your need for speed on the go kart trace available to both small and large children. Delight in camping in Kilkenny or rent one of the motorhomes at the Nore Valley campsite, and make certain to fill up your picnicking basket at the adjoining shop.
Discover unique camping getaways
Clissmann Horse Caravans, Wicklow
Make an unforgettable getaway in Wicklow with a unique holiday experience offered by Clissmann Horse Caravans. You will stay in a cheerful caravan towed by a friendly horse as you camp out somewhere new each night. Even if you have little to no experience with horseback riding, the knowledgeable guides will give you all the necessary training before taking off on your journey.
International Outdoor Adventure Centre, Wexford
At the International Outdoor Adventure Centre, located a short drive away from Rosslare, you can satisfy your sense of adventure with high ropes activities and other outdoor pursuits like archery, kayaking, and raft building on the lake. When it's time to rest, there is a campsite offering heated tents or for even more luxury, you may stay at the glamping village boasting comfortable double beds and fluffy duvets.
Cabu by the Lakes, Cavan
At Cabu by the Lakes, you can experience the outdoors while still being surrounded by home-style luxuries. Stay in a well-appointed lake house or a cozy log cabin on the banks of Lough Oughter, and explore the stunning scenery of Killykeen Forest Park during your tranquil getaway. Plus, you can enjoy a delicious barbecue meal at night!
Teapot Lane Glamping, Leitrim
Have an unforgettable camping experience at Teapot Lane in Leitrim, where you can stay in a treehouse surrounded by wildflowers and mature trees. Capture all the beauty of this picturesque place with your camera, then take a trip to Mullaghmore Head to admire the waves crashing ashore before feasting on delicious food at Eithna's by the Sea.
Lough Arrow Touring Park, Sligo
Experience the romantic atmosphere of Lough Arrow Touring Park, an adults-only destination offering a warm welcome. Explore the lush countryside and historic Carrowkeel Megalithic Site, or spend some time enjoying a picnic on the shores of beautiful Lough Arrow.
Pod Umna Village, Galway
Head to Portumna in Galway and explore Ireland's first urban glamping village at Pod Umna. Just a two-minute stroll away from local shops, pubs and restaurants, it's an ideal destination for a unique weekend getaway. Rent a bike and tour around the Portumna Castle and Gardens or just sit back and relax on the outdoor decking area with meals cooked al fresco.
No matter if you opt to go camping in style or just rough it out in the great outdoors, be sure to appreciate Ireland's stunning landscape and remember to leave everything the way you found it. For more information, be sure to check out our Leave No Trace page. Want even more ideas for your future staycation in Ireland? Look no further than our guide of the best staycations in Ireland!
Find Amazing Caravan Sites Button
Roundwood Caravan Park, Wicklow
Experience natural living and a slower pace of life in Wicklow by camping at the Roundwood Caravan Park – the highest village in Ireland. Unwind by taking a walk through the Wicklow Mountains National Park before returning to The Roundwood Inn for a hearty meal; this charming restaurant dates back to the 17th century.
The Trading Post Camper Park, Wexford
At The Trading Post Camper Park, you can have the best of both worlds of a seaside holiday and camping trip. Located between the stunning Morriscastle and Curracloe beaches in Wexford's Sunny South East, you can take a dip in the ocean or enjoy a hot shower onsite.
North Beach Caravan Park, Dublin
Travel to Dublin and see another angle of the capital starting from North Beach Park in Rush. Observe the sun climbing over the Irish Sea before casually traipsing along the trail on a serene hike. Purchase a container of freshly made jam for your morning meal at the local Skerries Mills Farmers Market, it is available each Saturday in Skerries Mills. Passionate golfers can't depart without taking a peek at Rush Golf Club – register for a few rounds on the nine-hole course and soak in unforgettable sights of Lambay Island.
Boyle's Caravans and Camping Ground, Donegal
Spend cozy evenings grilling marshmallows beside the bonfire at Boyle's Camping Site situated in western Donegal. Pitch your tent or slumber in a homey caravan, while being enchanted by the sea's serenade. Be on the lookout for pods of dolphins and lolling sharks when you go camping in the County of the Gaels. Check out these beautiful creatures from Narin and Portnoo Beach, conveniently located within a three-minute stroll from the campsite.
Valentia Island Caravan and Camping Park, Kerry
Come to Valentia Island for an unforgettable home holiday — refreshing, unique, and adventurous. You can walk the same land that dinosaurs did long ago; go for a dip in the sea; or head out on a boat trip to Skellig Michael and explore one of Ireland's most famous attractions.
Beirne's of Battlebridge, Leitrim
Head to Ireland's Hidden Heartlands and stay at the popular Beirne's of Battlebridge camping ground in Leitrim. Enjoy the gastropub atmosphere after making yourself comfortable in your campsite, or relax while you wait for a bite while fishing on the River Shannon.
Rosses Point Caravan Park, Sligo
Pack your bags and make your way to Rosses Point on Sligo's stunning coastline. You can ride the waves of the powerful Atlantic or look out for seals in a captivating tour with Sligo Charters. With two beaches near the family run site, its a great location with have plenty of options for fun on the water.
Streamstown Caravan and Camping Park, Tipperary
Streamstown Park, in Roscrea at the heart of a dairy farm, offers tranquil living withcomplete camper kitchen amenities, hot showers, and more. Enjoy the peaceful atmosphere while sleeping in your own sleeping bag in a cozy tent or hiring out a mobile home. The sight of cows roaming freely is an unmistakable sign that you have arrived to Streamstown Park!
What to take on your camping trip
Camping is all about being in away from the convenience of urban life thus it is important to plan thoroughly what to bring to your camping trip. There are many essential pieces of equipment needed for camping as well as other varied equipment that you can bring depending on the location, duration and your particular goal.
Camping Bag
Camping bag is one of the most important pieces of equipment during your camping trip. It needs to be durable, waterproof and lightweight. 
Sleeping Bag
A good sleeping bag will help you to have a warm and comfortable sleep since nights are usually much colder in nature. 
Flashlight
The flashlight is a must-have item on your camping trip and it is good to have one for each member of your camping party.
Wet Wipes
Probably there will be no shower or even running water in sight during your camping trip so it is good to have a couple of boxes of wet wipes for hygiene purposes.    
Tent
You are going to need a tent for shelter in the nature. You need to have a sturdy tent that can withhold in varied weather conditions. 
Camping Chair
The camping chair is the essential relaxation item for camping. Eating, sitting, or just enjoying the campfire on a camping chair is much more convenient and comfortable than sitting on the ground. 
Camp Stove
A camp stove is a reliable and faster way to cook food when the weather is too wet/ moist to make a campfire.
First Aid Kit
A first aid kit is something smart to have in your camping trip. You can include painkillers, antibiotic cream, bandages, gauze, and mosquito sprays in your first aid kit.  If you are planning to travel with your equipment, there might be additional costs. You can click here to check the extra services price table.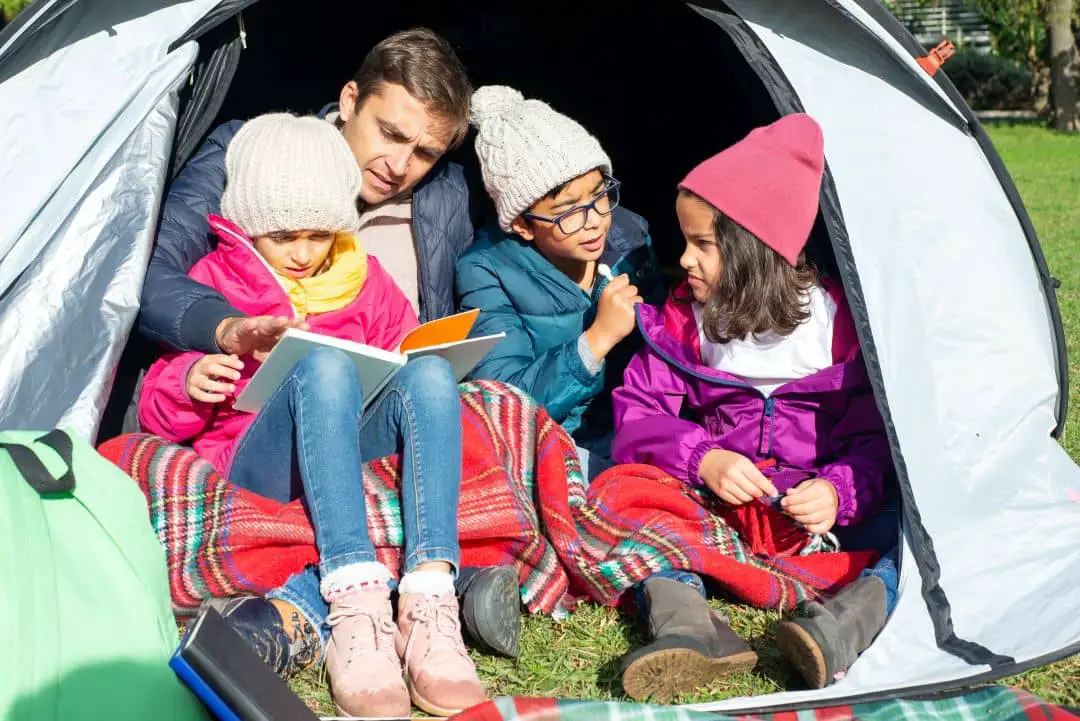 About Us
We're glad that you're here
Welcome to Total Camping Ireland, your one-stop guide to all things camping related in the Emerald Isle. The idea behind this site is to give the campers of Ireland information on Campsites, Touring site, Caravan Park & field where a camper is welcome.
We are an independent camping website focused on camping and campsites of all types across Ireland. As camping enthusiasts, we found it quite tricky to locate campsites in certain locations across Ireland on the internet, so we thought we could help fellow campers with the development of Total Camping Ireland – "A one-stop site for all campsites in Ireland.